For questions concerning academia, admissions and your study programme, please contact your host university: Oulu University of Applied Sciences (OUAS/OAMK) or University of Oulu
Erasmus Student Network (ESN) is a non-profit international student organisation. ESN is present in more than 1000 Higher Education Institutions from over 40 countries and supports and develops student exchange. Our mission is to represent international students, thus provide opportunities for cultural understanding and self-development under the principle of Students Helping Students.
ESN Oulu focuses on organizing free time activities for international students in Oulu. We serve students at both universities, Oulu University of Applied Sciences and University of Oulu. Our goal is to bring international students closer to the Finnish life and make their stay in Oulu as fun and memorable as possible. Our umbrella organisations are ESN Finland and ESN International and we associate us closely with student unions OYY and OSAKO.

ESN is run by students working on a voluntary basis. We visit interesting places, party, cook, do sports and organize social and cultural events. Or to put it even simpler: we have fun together! ESN wants to make sure that everyone enjoys their stay in Finland!
To get all the information on our activities and events, follow us on Facebook and Instagram.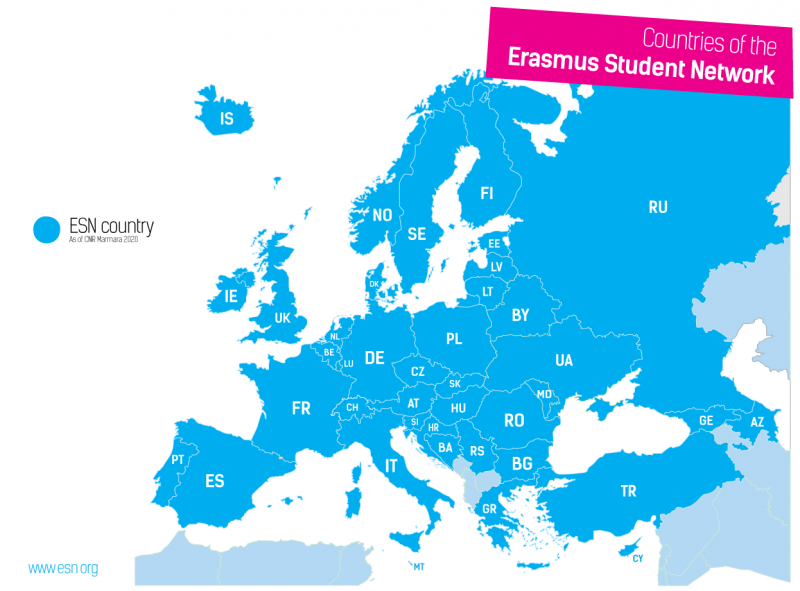 The ESN network consists at this moment out of 44 countries and 559 local sections.

#esnoulu #THISisESN #ESNevent